Books
My Life in Black and White
Chapters Indigo      Amazon.ca      Amazon.com      Amazon.co.uk       Barnes & Noble
See to it you can take a slap as easy as a kiss. That is if you want to get anywhere in this world and not be anybody's fool.
Clara Bishop feels life has served her up far too many slaps and not nearly enough kisses. Freshly jilted by her philandering husband, she follows him to London determined to win him back.
Armed only with a suitcase of vintage clothing inherited from her grandmother, Clara discovers that the clothes really do make the woman. Dressed to kill, she adopts a new femme fatale persona: confident, sexy and set on revenge. 
But as her quest unfolds Clara's life is transported back in time into a living, breathing film noir from the fifties, she discovers not only the secrets of her grandmother's past, but the chance to write her own ending too…
The Jane Austen Marriage Manual
"[A] delightful page-turner of a romantic comedy that's filmic in its deft depictions of characters and sharp plot twists. – The Globe and Mail
"A surfeit of laugh-out-loud moments. Spectacular descriptions of lavish, character-filled parties add further froth to this escapist fantasy." – Publisher's Weekly
Chapters Indigo       Amazon.ca        Amazon.com       Amazon.co.uk        Barnes & Noble
In the middle of the recession Kate, a freelance journalist and self-professed Jane Austen addict, finds herself single, unemployed and soon-to-be-homeless.
In desperation she accepts a writing assignment to prove a theory that in the toughest economic times a wealthy man is the only must-have accessory. And, with just Jane Austen's advice for company, she sets off to see if Mr. Rich can ever become Mr. Right.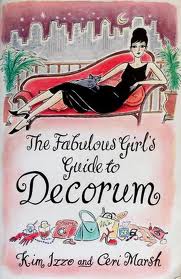 The Fabulous Girl's Guide to Decorum
Amazon.ca

The Fabulous Girl's Guide to Decorum basic premise is simply: manners make you sexy. They really really do.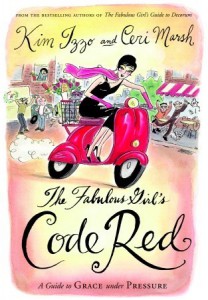 The Fabulous Girl's Code Red: A Guide to Grace Under Pressure
Amazon.ca

Our sequel takes the "manners make you sexy" mantra from the first book and applies it to the stickiest and trickiest situations you may find in your life.